The year 2014 is exciting, especially for TV App Development services.! First Apple came up with the beta release of iOS8 and its later versions. That was followed by Google's beta release of Android L 5.0. And as if we haven't had our technical know-how and their developers' appetite fulfilled, the Chinese Android manufacturers are finally taking up the market to compete Samsung and Apple at an unprecedented rate.
But what is making the biggest impact amongst all is augmented reality, smart/wearable gadgets and the Smart TV. You might argue that Smart TV is a year old phenomena. However, Google launch of Google Cast SDK changes the way the TV Apps and the existing Mobile Apps can be seen. And there is going to be a huge pandemonium of App developers rushing to integrate compatibility with TV App development.
The Scope for existing Apps with TV Apps
Google Chromecast and Apple TV are the premium products. And there are other big boys with Android-powered Smart TV too. Therefore, whether you have a popular App on the marketplace or you are planning a new mobile application for any of the platforms – you must enhance your Apps to be compatible with TV Apps. Also, it opens up the whole new segment for TV Apps compatible with various devices.
Opportunities for App renders & App Producers
For the App development companies, TV app development is an opportunity. But as an App Producer, if you believe it is an additional cost, you have misunderstood the concept. Because the large TV screen brings a whole new dimension to digital marketing and reaching out to your customers. You sure have the teams of marketing strategists to leverage the opportunities. But also require a technology partner to deliver a product that provides penetration.
Chromecast Streaming TV App Development
The Chromecast is a simple looking 2-inch dongle which looks very much like a USB drive. Inside this dongle runs the Chrome OS and has a 256k memory. If you plug it into your TV's HDMI port, it connects to the home's wifi and acts as a portal for the content on your mobile device. You can cast apps on your mobile devices or computer to the Chromecast. This way, your phone or tablet resources aren't being hogged with streaming tasks, a battery doesn't get utilized much either. Chromecast can run flawlessly on Android Tablets, Smartphones, iPads and iPhones, Chrome for Mac and Windows.
Hire Chromecast and TV App Development team in India At Let's Nurture
Chromecast was launched on Feb 14, Team Let's Nurture has been working on it since then. Chromecast will extend the capacity of application to cast its screen on large screens & Televisions. We have gained expertise in this. Chromecast makes it easy to enjoy all of our favourite online content on a TV screen with the simple press of a button on your phone, tablet or laptop. Team Let's Nurture has an excellent chrome cast developers for developing Google Cast-ready apps for iOS, Android and Web apps.
The speciality of Chromecast does not limit with mobile devices, you can as well use it with Chrome browser on any platform and also Chromebooks. Our Web & TV App Development team can create beautiful which can use the Google Casting technology to put media and nonmedia contents as needed to the larger screen in your office or home.
It has been demonstrated that it is possible to use the Chromecast casting features on your mobile device to make the mobile device a wireless joystick for the games which are cast on TV. As there are many different types of sensors, those could be used to create wonderful mobile applications which can also use the TV as its screen.
Happy casting with Chromecast Developers and TV App Development team at Let's Nurture.
Let's Nurture – TV App Development
Partnering with team Let's Nurture is the integration with a versatile design and TV App Development team with more than 6 years of technical expertise in Mobile – Android & iOS domains. Our management methodologies and technical span are responsive to current trends. And we aim to keep our technical staff updated with these trends. Therefore, you can expect our team to carry a business approach and be well-aware of the technical enhancements while they practising their technical expertise for your Project.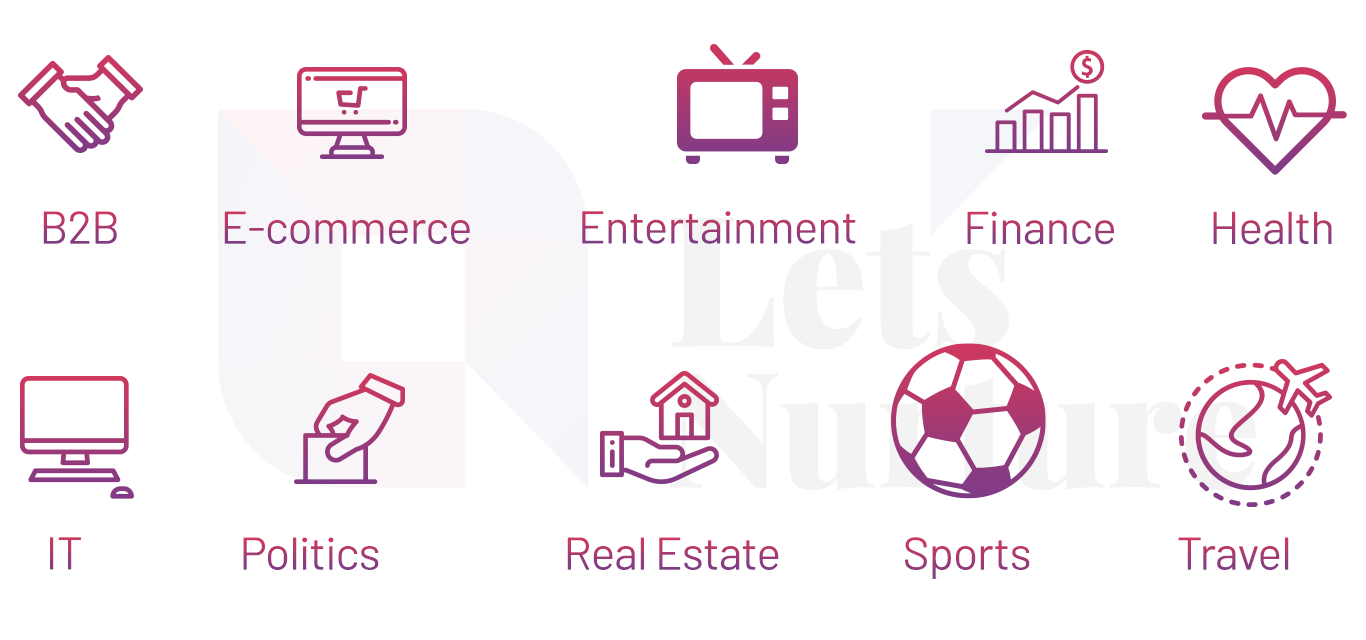 Our business motto is to provide customized solutions for your requirements with a futuristic view. We have implemented augmented reality, wearable apps and looking forward to venturing into TV Apps. We assure cost effective and qualitative TV App Development project. So why not ask for our portfolio and testimonials today? To know more about the scope of your project and free cost estimation, send us an email on [email protected].
If you want to direct submit your requirement regarding TV app development click here.